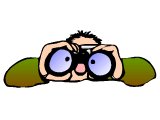 There are some great resources out there to help you find writing opportunities and competitions but it is also worth keeping an eye out for these yourself.
Two of the best internet resources I use to find out about up and coming writing competitions are
The Writing Calender
run by
Sally Quilford
and on
Prize Magic
there is a whole section on
Writing Competitions
. They are both excellent for listing the details of the latest competitions.
The internet has a mass of writing websites and it all depends on what you are looking for as to what you will find useful. For playwright opportunities the
BBC Writers Room
is particularly good and for non-fiction the
Mistakes Writers Make blog
has a competition section. It is all about seeking out the updates you need and then going back to it to check on them. It is not as easy as doing one google search though. It is more to do with networking and learning what is useful for you.
Twitter is awash with information and if you follow the right people you can find out about writing opportunities. I follow several magazines and they will often tweet about hints or tips they are looking for. There are some very helpful individuals (
Nick Daws
and
Maureen Vincent-Northam
spring to mind) who will keep you up to date with the latest news. I follow Nick Daws on twitter and it was through his tweets I learnt about the How To Books competition. I entered and had my article accepted and I went on to become one of the winners back in October.
Using all these information pools helps keep me in the loop of what is happening. Whenever I come across something of interest I just add it to my favourites and take the time to look through it later on. Writing magazines are another way of keeping up with what is going on but I have to admit that I think to really keep on top of writing you have to be researching on the web as well.
I spend a portion of yesterday doing just this - spending time looking through upcoming opportunities. I came across the
Wales Drama Association One-Act Playwriting Competition
and I will enter the One-Act play I wrote last year into this. As this ends at the end of this month I would have missed out if I hadn't invested my time in looking at what was current.
So make sure you are seeking out opportunities rather than waiting for them to be delivered to you. With writing there is so much competition you really do need to be ahead of the game.